Search Listings
Your Community Health
Trans and Gender Diverse | State-Wide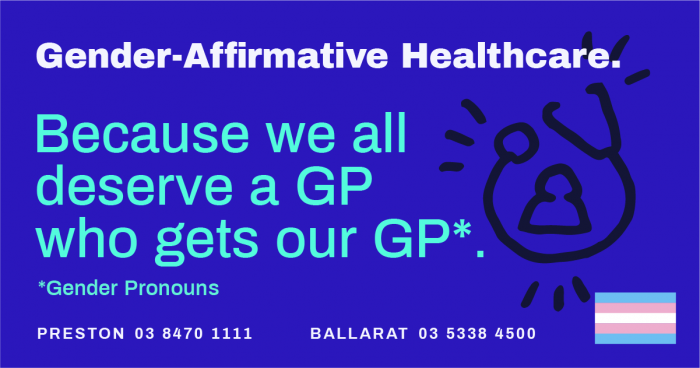 ~COVID-19 UPDATE: telehealth services are offered.
Face to face groups/services may be running with limitations. Contact the group organiser/service provider to find out what options are available.
A Victorian Government funded state-wide trans and gender diverse community health service. This service has been created by community, for community and there is no cost and no long wait times. Your Community Health, in partnership with Ballarat Community Health, Austin Health and Thorne Harbour Health have expanded trans, gender diverse and non-binary health services into community health and the following services are now available.
Peer Navigation support
General medical appointments with GP's.
Hormone initiation and management
Endocrinology
Referrals for surgery
Mental health support, including general counselling and referral to psychologists or psychiatrists
To register for the service, simply fill out this online FORM
Address:
300 Bell St. Preston VIC 3072 and Ballarat