Search Listings
Crystal Queer, Brimbank Youth Services
Melbourne West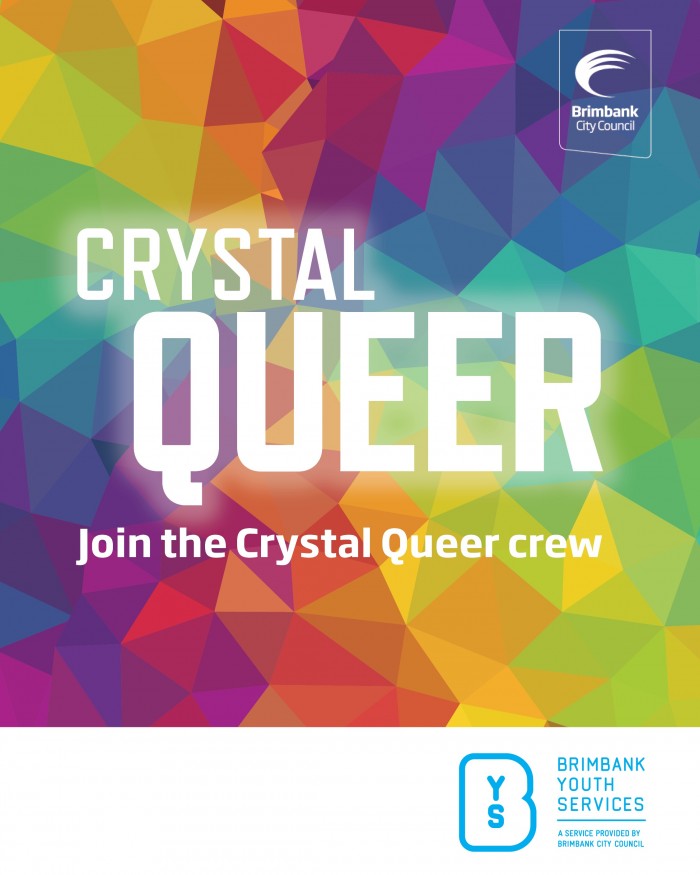 Crystal Queer is back running in person. New Participants are welcome.
BRIMBANK YOUTH SERVICES IS LOOKING FOR SOME FUN AND ENERGETIC YOUNG PEOPLE TO JOIN THE CRYSTAL QUEER CREW!
Crystal Queer is for young people aged 12-23 years who live, work, study or hang out in the Brimbank region and identify as part of the LGBTQIA+ community or as an ally.
Crystal Queer is a safe and fun place to:
• Hang out with likeminded people and meet new friends
• Explore identity and be yourself in a safe space
• Learn life skills and hear from guest speakers
• Help plan events for the LGBTQIA+ community
Crystal Queer runs fortnightly on Thursday afternoons.
If this sounds like you, please complete the Expression of Interest form on our website and our team will be in touch with you shortly.
Do you want the latest on all things queer in the west delivered to your inbox? Sign up to the Crystal Queer monthly newsletter to find out about upcoming LGBTQIA+ events, opportunities, media recommendations and so much more!
Brimbank Youth Services is committed to creating a safe and inclusive community. This program values ALL young people and the diversity they bring through their sexualities, genders, ethnicities, cultures and abilities.
Address:
Sunshine, Victoria